Frequently asked questions (FAQs)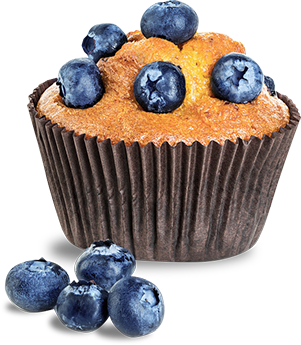 ---
Who is Piccalilli?
With over a decade of Brisbane based catering experience, we are your full-service caterer providing corporate deliveries and staffed conferences and evening events.
Check out our short video to see the culinary production team weave their magic in our commercial kitchen or a glimpse of our refrigerated vehicles.
Our credentials can also be viewed on our Capability Document


How much is the delivery fee?
A $15.00 delivery fee (once per day) applies to all CBD and inner-city suburbs for 9am-2pm. Higher delivery fees are applicable outside of these parameters.


Do you deliver to my suburb?
We deliver to Brisbane CBD and most outer suburbs.  Please call or email us to inquire.


What time do you open for deliveries?
Typical breakfast deliveries commence for a 7am delivery or earlier on request *


What type of catering do you offer?
Canapes- delivery only or fully staffed
What is included in your Sweet & Savoury Morning Tea?
Items are prepared daily and are chef's choice.  As an example, these may include orange and almond cake, hummingbird cake, chocolate mud cake, slices etc, vegetable quiche, bruschetta, frittata, mini festive buns etc.


How many pieces per person do you recommend for a Morning or Afternoon Tea?
We recommend 3 pieces as a mix of sweet & savoury per person


What do you recommend for lunch?
Our menu is extensive, and we can cater:
Bread Based Lunches ie. Sandwiches, Wraps, Rolls, Turkish, Bagels
Individual Noodle Boxes Hot or Cold
Gourmet Lunch Box with protein, salad and dinner roll
Cold or Hot Buffet Style Main Dishes with Salads – eg Lasagne, Cannelloni, Green Thai Chicken Curry (buffet menus can also be presented as individually boxed meals)
Cold or Hot fingerfood items
For more ideas please visit our Shopping cart or download our menu here


How is your coffee and tea served?
Our coffee is percolated at our production kitchen and served at your location using insulated pots.  Hot water in insulated pots along with a selection of tea bags, sugar/sweetener, milk, disposable hot cups and stirrers are all included in our hot beverage package. Chinaware is available upon request.
No electricity required to set up the beverage service ie no urns or percolators are used at your premises


When do you deliver the hot food?
We ask that you advise when the hot food will be served so that we can deliver just prior to consumption. Our delivery goal is generally 15 minutes prior to service time.


Can you serve alcohol and provide staff?
Yes we provide fully catered events with food, beverage and staff in your office or in your home (minimum numbers apply).  We do require at least 7 days' notice if possible so we can organise staff  the event.


When is payment due?
Tax invoices with instructions are emailed 24 hours after delivery and due 7 days from delivery (unless otherwise arranged). Interest or late fees may apply.  Payment methods include;
Credit card: online via our website https://www.piccalilli.com.au/how-to-order/pay-online/
EFT, Cash or Cheque


I have paid by invoice online, when will I receive the full tax invoice with the credit card surcharge?
A final tax invoice, including the surcharge, shall be emailed within one business day once payment has been confirmed.
Please visit our Terms and Conditions
Main Kitchen:
6 Vanda Street Woolloongabba
07 33917114
Office hour are from 8:30am to 3:30pm Monday to Friday.
CORPORATE & SPECIAL EVENTS
More than the noble sandwich and beloved sausage roll, Piccalilli are your event catering specialist for the Brisbane region.
From large scale functions and all day conferences to celebrations at home, Piccalilli delivers with fresh food, friendly staff and efficient service.
Call us on 3391 7114 or email [email protected] to create the perfect event